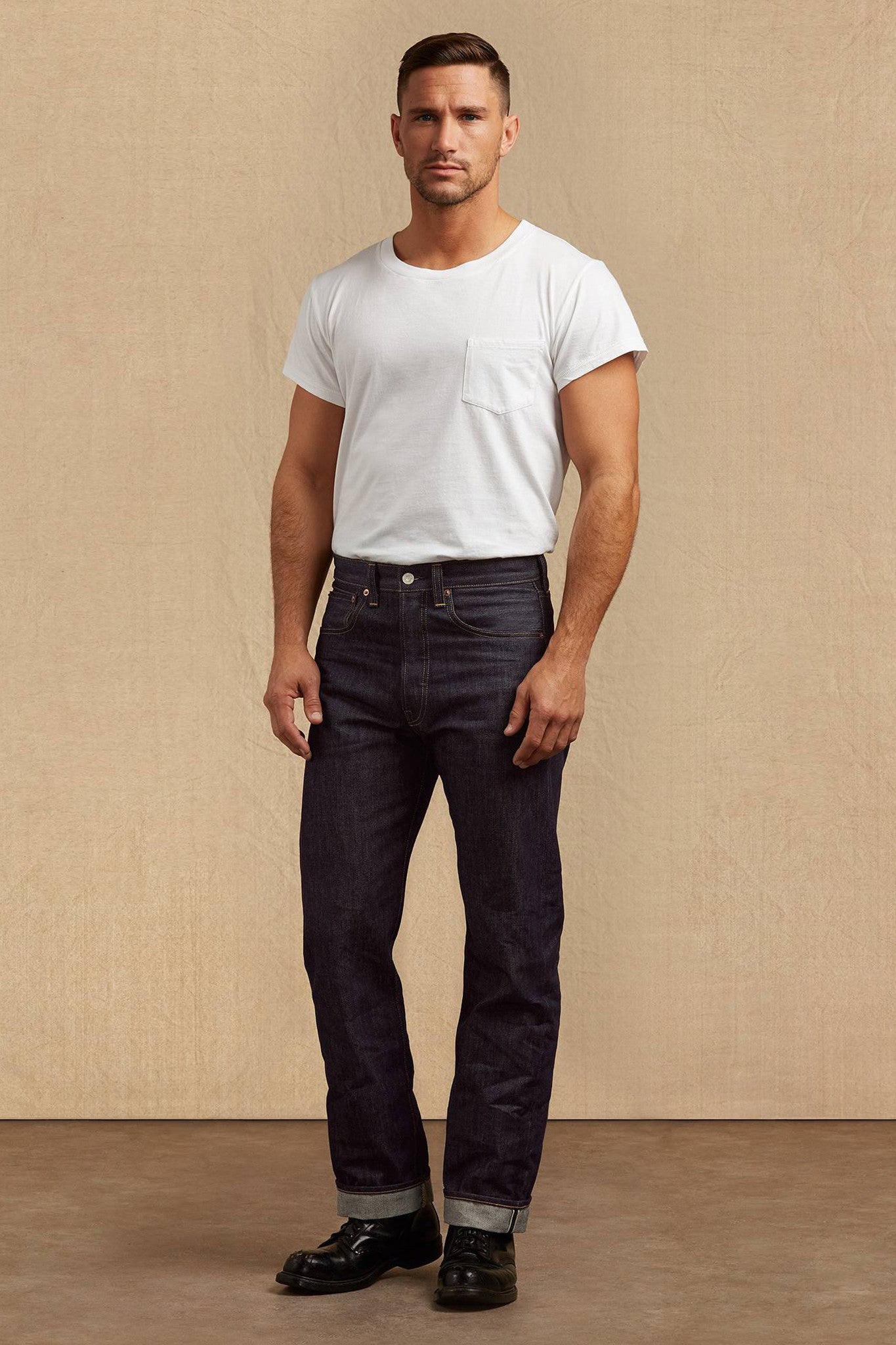 VINTAGE 1947 501 JEANS RIGID
The Levi's® Vintage Clothing 1947 501® was the jean of a new generation, with a slimmer fit and no extraneous details like the cinch or suspender buttons. Watch pocket rivets (re)appeared, and, thanks to new double-needle technology, our famed Arcuate Stitching Design® could be produced on a larger scale with double-needle industrial technology.
We've reproduced all of these details and even used the same darker blue, ultra classic 12oz Red Selvedge denim.
A reproduction of a pair of jeans from the post WW II era, crafted from premium selvedge denim
After the war, raw materials were once again available, so Levi's® jeans could be made with their original features, such as the watch pocket rivets
An updated, slimmer fit and the removal of the cinch and suspender buttons reflect the changing times of the era
The new double-needle technology allowed for the famed double-arched stitch to be produced in uniform size and design, no longer subject to the sewing skills of the individual worker
Big "E" single-sided red Tab
Two Horse Pull leather patch